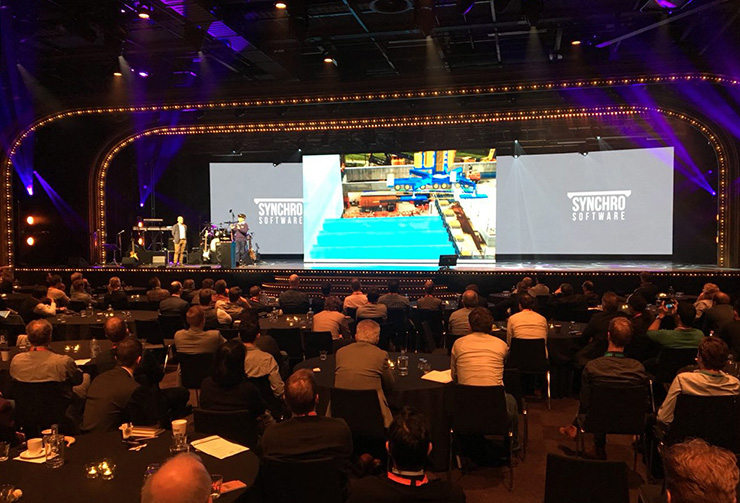 Digital Construction Conference
On March 14th in Amsterdam the Digital Construction Conference was hold, organized by Synchro Software, the creator of the popular digital construction platform Synchro Pro, that is widely used for the control of construction and installation works. Synchro is a partner of IBIM, one of the companies constituting the BPS Group).
The forum of a week's duration gathered in the Netherlands the leading Synchro experts and users among the biggest construction market players. Nowadays multibillion projects are realized with the help of the Synchro software all over the world, such as the thermonuclear reactor in France, the Disneyland in Shanghai, railway lines near London and New York and other.
The conference participants shared practical experience in using BIM technologies. Kirill Voytyuk, the head of business development at IBIM, took part in the forum. "The business program showed that the Virtual Design & Construction technologies are now fully adapted in real production processes, they have become a significant part of the building culture intrinsic to the business style of such giants of the branch, as Skanska AB, Bechtel Corporation, Mortenson Construction and other. The information modeling and visual planning are used in the areas of the industrial, civil and infrastructure construction with a great success. Analytics show evident economy and reduction of construction work times. Mobile applications have become an indispensable part of our life. Innovations in the field of the augmented reality are about to be implemented in practice", Kirill Voytyuk pointed out.
21.03.2018