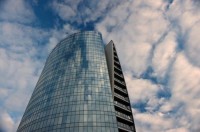 A division of the British Standards Institution (BSI), responsible for customer servicing in CIS countries, becomes the new tenant of the A-class office building Country Park III
Being a global enterprise, BSI is incorporated by Royal Charter and has a century of history. BSI provides standardization services, holds trainings and carries out certifications and independent audits on accordance with the international standards.
One of the largest fitness centers in Khimki is getting ready to open in the office building "Country Park III".
The new fitness network of the premium segment "Ohana" is opening its second location at Country Park. The total area of the fitness club amounts to about 4.500 square meters. It occupies a three-level space with panoramic view of the quay of the Butakovski Bay of the Khimki Reservoir and direct access to it.
BIM technologies approved at government level
At the Ministry of Construction Industry, Housing and Utilities of the Russian Federation a meeting took place with the participation of the minister Mikhail Men and under the chairmanship of the first Deputy Prime Minister Igor Shuvalov. The meeting was actively supported by Leonid Lopatin, managing director of BPS International, and Yuri Nemanezhin, managing partner of Gravion Group, both as presenters of the experience gained within the first years of use of BIM technologies (building information modeling) in the Russian construction practice.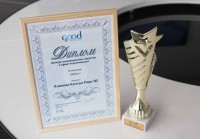 BPS International receives another prestigious award. The medical center built by BPS International has triumphed in the "Good Innovations" contest for innovative real estate projects.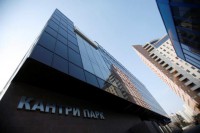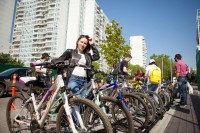 Country Park, one of the first green office projects, joined a massive flashmob "Bike to work" organized by the project "Let's bike it!" together with Moscow Transport Department.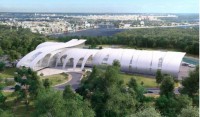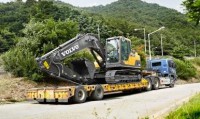 The Swedish company Ferronordic Machines renegotiated its tenancy agreement for a new term, doubling the area of its office.