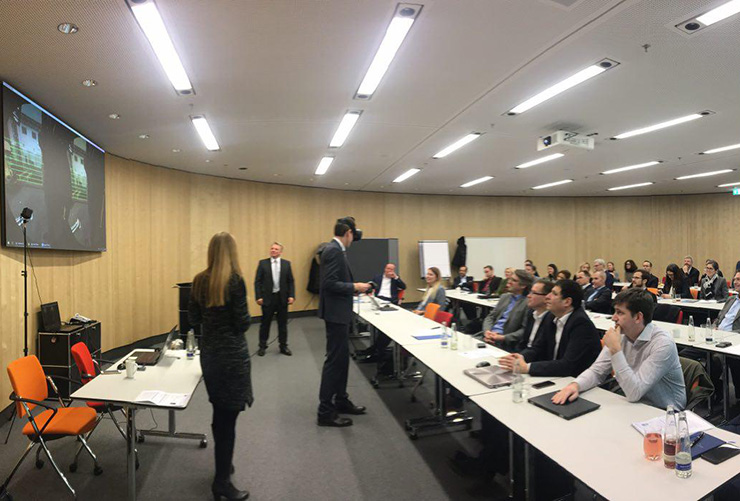 BIM models for construction cost insurance
The leading experts from BPS International, TÜV SÜD and Autodesk, reported on the benefits of BIM models for construction insurance in a BIM workshop on 28 February 2018, held as part of the "BIM Workshop for Building Owners" series of events, with 40 participants from one of world's largest re-insurance groups.
On the basis of real projects and taking real problems into account, empirical values from various orders from BPS International were passed on to the event participants. The main topics discussed were early risk assessment, onsite (construction) audits and the topic of damage prevention and better loss management through BIM models. Specifically, thanks to the BIM model, it will now be possible to better assess risks and carry out remote inspections. By using BIM models, The insurance is able to further expand and market its innovative BIM-based insurance products in the field of construction and planning insurance.
"Unplanned additional costs for the execution of construction projects were previously almost impossible to calculate and therefore difficult to insure. The data that can be obtained from BIM models has made it much easier to estimate and predict these costs." comments Dimitri Kats, Managing Director of BPS Planung GmbH.
For the insurance, BIM-based planning makes it possible to offer construction cost insurances reliably. These innovative insurance products are part of the insurance programme for the future.
In addition, by means of on-site application of BIM, a new quality of cost control is made possible by precise analyses. The topic of building insurance during the utilisation phase was dealt with on the basis of inventory digitisation with BIM and connected BIM (IoT and BIM).
15.03.2018