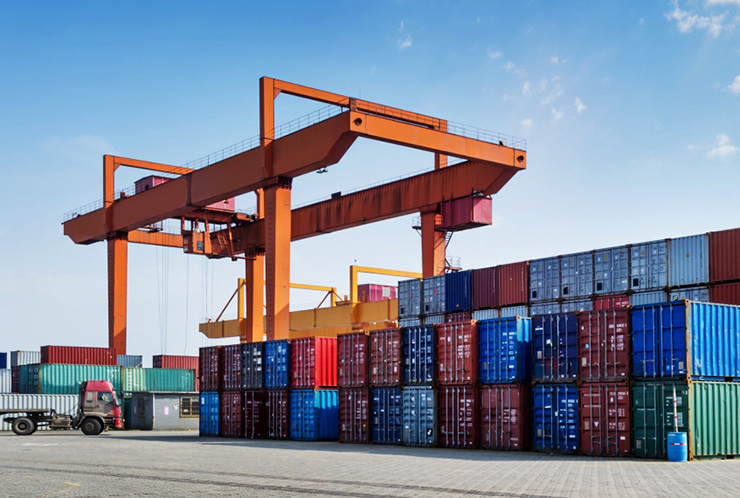 Rhenus moved into Country Park
The logistics company "Rhenus Intermodal Systems", being a part of the Rhenus Group, became the new tenant of the A-class business center "Country Park III". The office premises of the company are located on the 8th floor of the building.
"Rhenus Intermodal Systems" is specialized in organization of container shipments to Russia and the CIS countries. It is a part of the German enterprise Rhenus Group, that is one of the leading European providers of complex transport and logistic services. The annual turnover of Rhenus makes up over 4,8 billion euros, the company possesses more than 580 representative offices all over the world. The main activities of the enterprise are in the field of container shipping, railway transportation, transportation of oversized goods and intra-port freight forwarding. 
The office premises of "Rhenus Intermodal Systems" with a total area of 880 square meters is situated on the 8th floor of the office building "Country Park III". 
The total area of the 22-storey tower of "Country Park III" with a three-level fitness center and a private medical center makes up 31.000 square meters. The underground parking with an area of 7.700 square meters is meant to host 280 cars. On the upper floors of the building there are apartment office premises with panoramic glazing and outdoor terraces. 
In 2014 the building of "Country Park III" was declared to be the best real estate object according to the Annual awarding in the field of commercial real estate – the Commercial Real Estate Moscow Awards.
Since 2004 "Country Park" has been hosting the headquarters of Volvo, Porsche, Mercedes Benz, BMW, SC Jonson, Nutricia, Kӓrcher, Yokohama, Nokian Tyres and many other companies. 
About Country Park:
"Country Park" is a business district, that is located on the crossing of the Moscow Ring Road MKAD and the Leningradsky Highway. On its territory an infrastructure has been created, that meets all the requirements of the modern business: there is a fine dining restaurant, a café, a yacht club, a beach, some shops and a fitness center. For more information go to 
www.cpark.ru
17.04.2018