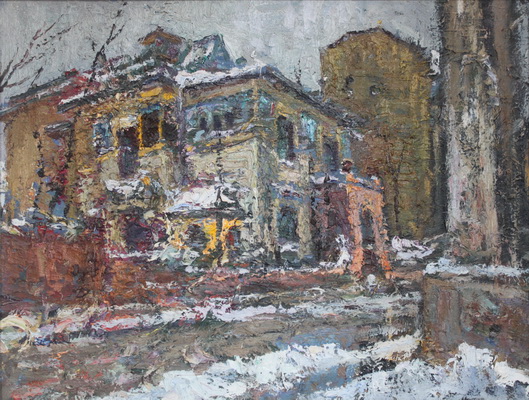 Art Gallery Country Park
Art gallery
Boris Bezikovich

A new exhibition of one of the best soviet impressionists is now open in the Country Park art gallery.
Boris Bezikovich is one of those artists whom the general public discovers only after the decades have passed. His works should have constituted one of the golden pages of the 20th century, but the fate determined otherwise.
Even in the earliest artist's works his original style stands out: his wide bold strokes and light effects with the help of which the artist expressed the very finest forms. No wonder his paintings strongly disharmonized with the official art of the time.
In the late 1940s Bezikovich was accused of being too Van Gogh-like and he was expelled from the Moscow Union of Artists. However, the painter continued to experiment with the color and texture, filling the canvas with the colorful extravaganza. When no canvas happened to be at hand, he used pieces of wood or cardboard boxes. After his death there was no one to take up the master's heritage. The works of Bezikovich have been missing their audience for a long time and only now they experience their second birth.
Boris Nikolayevich Bezikovich was the apprentice of Konstantin Yuon and Pavel Kuznetsov. He graduated from the Moscow Academic Art School in memory of 1905 year and was a member of Moscow Regional Union of Artists.
The collection is provided by the Russian Gallery at Vozdvizhenka.
06.09.2013