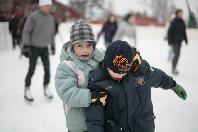 06.12.2010
A festive program was accomplished on Sunday, 12th of December. This was dedicated to the opening of the ice skating rink and Christmas market! During these truly wintry days at the skating rink in Country Park, not only children had fun with the special program features, animators, clowns and of course Santa Claus, but also their parents.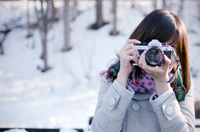 03.12.2010
Freeze the image: Cut! Country Park announces the launch of Photo Contest "Take off the river, park and city - freeze the image in Country Park".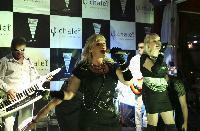 22.11.2010 "We cannot be without music - once and for all decided musicians of the band "Mirage" and since then - and this incidentally was almost 25 years ago - the team is touring through our vast country from Kaliningrad to Nakhodka.
25.10.2010
On 22th of October in Chalet Simple Pleasures was a concert of solo singer Eva Polna! The famous "Guest from the Future" presented in Country Park her solo program of new hits!